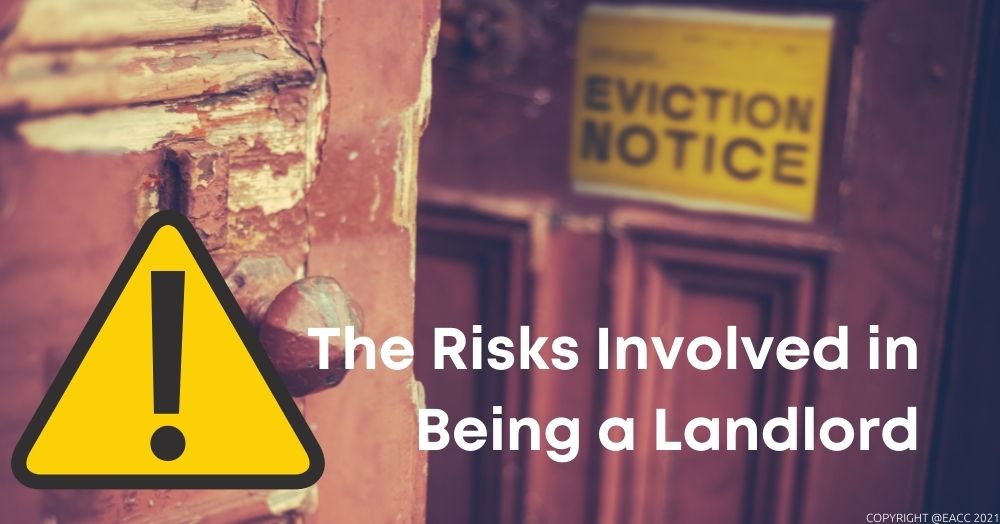 Stay in touch with all our latest news!
Sign up to our newsletter to receive the very latest information.
Being a Landlord in Manchester: The Risks and How to Avoid Them
Having a rental property can be a great way to earn some extra income. Like anything, there are a variety of things that can go wrong. We break down five of the most common ones.
🏚️ The wrong property
Being a landlord means running a business. You're not buying a property for you to live in. Tenants often have very different expectations when looking for a rental property. Don't turn down a great opportunity because you wouldn't like to live in it.
🤼 The wrong tenant(s)
Choosing a good tenant is the second most important decision you'll make as a landlord, (selecting an excellent letting agent being the first). Rushing into it without applying the correct referencing and selection process could put you at risk. You can end up out of pocket with unpaid rent, no deposit to cover damages, or even squatters.
🔧 The wrong timing
Unexpected maintenance is a normal part of owning property, as you may well know from your own home. Tenants often don't notice little things that need immediate attention. This is because they're not the homeowners. What can start out as a small leak can quickly turn into a massive problem if not attended to promptly.
👷 The wrong tradespeople
If your rental is not in the area where you live, you might struggle to find decent tradespeople. One common problem, even when you're local, is finding someone who is great at their trade and available at short notice. You can end up with shoddy work that you have to repair later. We can recommend trusted local traders.
📝 The wrong paperwork
In the UK, there are over 300 rules and regulations governing property rental. These can vary across the different countries. If you don't have the right paperwork in place, if things go wrong and you end up in court, you will always lose. It doesn't matter the 'rights and wrongs' of the situation at that point. If you don't have every box ticked, the judge will always award against you.
👨‍⚖️The solutions
Treat your rental property like a business. Don't buy with your heart. Find great tenants who understand and accept the correct referencing procedure. Don't let to a friend's "cousin who really, really needs the help right now, pretty, pretty please!". Carry out regular property inspections, especially at the start of a new tenancy. Don't fall into the trap of doing it all yourself. The government regularly changes the paperwork requirements. The advice online is often out of date. Don't risk it. Use a lettings agency with the three Es – Experience, enthusiasm and expertise.
💖We've been helping landlords in Manchester for 12 years (a combined 50+ years as a partnership). We know the pitfalls and how to help you avoid them. With regular training and professional bodies, we stay on top of the inspections and paperwork so you don't have to.
Copyright myhouse Agents 2021
#welovemanchester #landlord #HMOlandlord
Stay in touch with all our latest news!
Sign up to our newsletter to receive the very latest information.