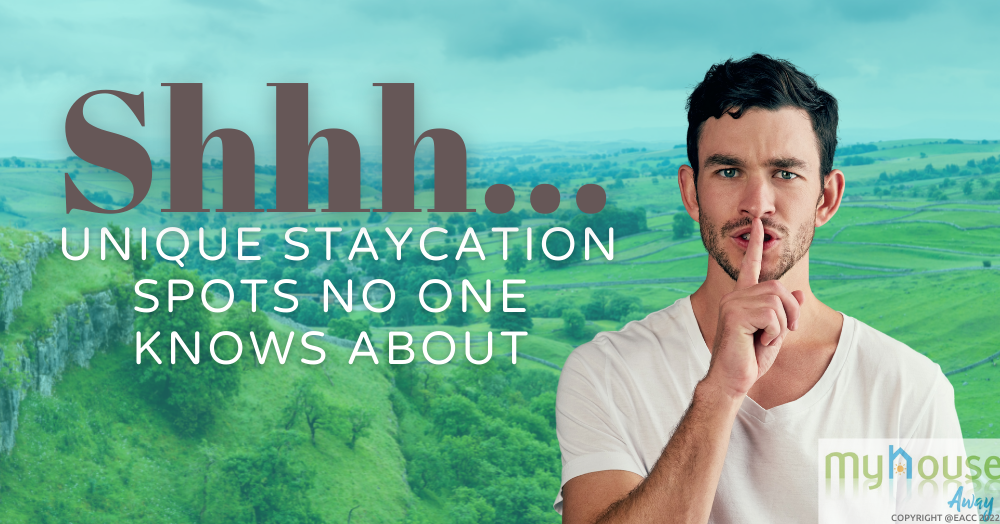 Stay in touch with all our latest news!
Sign up to our newsletter to receive the very latest information.
Forgot to Book a Holiday? Places to Go in the UK
And just like that, it's the summer holidays again. Six painful weeks of keeping the kids entertained, and the house in one piece. Oh, and to add to this woeful mix, you've forgotten to renew your passport and got no sun-drenched holiday planned.
If that sounds like your situation, keep reading, because it's an ideal time to book a staycation. No passport needed, possibly a bit of sun, and plenty to keep the entire family amused.
While we're all familiar with the big tourist spots around the UK (yes Devon and Cornwall, everyone knows how lovely and picturesque you are), what about some of our lesser-known attractions?
In this quick guide, we've pulled together a whistle-stop tour of some of the UK's most unique holiday locations.
High Force, Durham, England
Despite being one of the most impressive waterfalls (yes, the UK has waterfalls, who knew?) in the country, this Area of Outstanding Natural Beauty is often overlooked by staycationers.
The waterfall is approximately 21m high and genuinely breathtaking. Enjoy guided walks, luxury accommodation nearby and lots of places to visit in the local area.
Loch Awe, Argyll and Bute, Scotland
Forget the Lake District, everyone goes there. How about visiting the longest lake in Scotland instead? At 24 miles, you might spot the occasional fisherman but that'll be about it. It's a stunning location for a family holiday surrounded by a rugged landscape and teeming with wildlife.
Fancy a spooky summer break? This historical village is home to… absolutely no one, it's completely deserted. Enjoy eerily quiet walks around crumbling buildings and empty houses. Perfect if you're looking to get away from the crowds. And for something a bit different, the next day, why not jump in the car and visit one of Dorset's many seaside towns? In less than an hour, you can be in busy Bournemouth for a completely different holiday experience.
There are so many beautiful Welsh beaches to visit along this stretch of coast, picking just one was impossible. In fact, Pembrokeshire has a whopping 10 Blue Flag beaches (basically the best of the best). Soft sand, miles and miles of blue sea, rockpools, luxury accommodation… there's just too much to ooh and ahh about.
If you're looking for an experience rather than an actual area, how about searching for quirky accommodation? A few nights in a treehouse, lighthouse or shepherd's hut could be great fun for everyone.
From all of us at myhouseaway, we hope you have an excellent summer and enjoy a well-deserved break.
Stay in touch with all our latest news!
Sign up to our newsletter to receive the very latest information.